Shipping Containers (50 Units)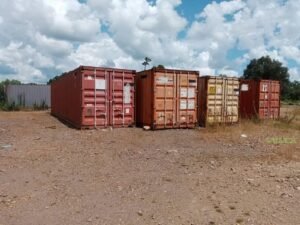 Salvex is collecting bids for the sale of Shipping Containers / 10ea x 20ft and 40ea x 40 ft (50 Units) in Congo.
Condition – All containers are in good condition and the buyer is in charge of Shipment.
Please click on the link below to place your bid
https://www.salvex.com/listings/listing_detail.cfm/aucID/183023406?
utm_campaign=Newlisting&utm_medium=OptimizationSites&utm_source=Sites&utm_content=ShippingContainers